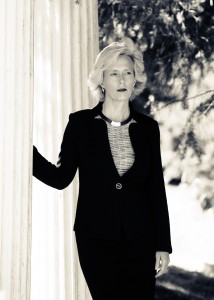 III Branches, PLLC, was founded in 2008 by Joan K. Mell, a Tacoma lawyer with over 22 years of experience.
Her peers describe her as "creative", "courageous" and "one of the gutsiest lawyers I have met."  She handles difficult cases that have political and social implications.  "Joan is very skilled at navigating these treacherous waters."
Her clients call her a "protector."  Joan "gives me strength to stand when I even doubt myself."
Ms. Mell was born in Texas and grew up in Missoula, Montana, two states where independent thinking and strong will are valued.  Her mother taught 6th, 7th, and 8th graders and achieved award winning recognition with courses in student video productions covering international and local events.  Her father, a biochemistry professor at the University of Montana, encouraged over thirty years of undergraduate and graduate students to achieve professional success in health and science careers.  Ms. Mell worked through college, earning business credentials in fashion merchandising while achieving a bachelor's degree in Social Work.  Advocacy was the centerpiece of her degree program where she lobbied for court recognition of a guardian ad litem program at the Missoula County Courthouse.  She remains a loyal Griz fan, attending basketball and football games with her long time friends when staying in Montana, the "last best place" she still calls home.
Washington became Ms. Mell's second home in 1985.  She was the office administrator in an alternative school program while moonlighting selling designer label fashions at the Frederick and Nelson department store in downtown Seattle.  Nordstrom now occupies the historic site.  In 1989, she migrated South to Tacoma to attend law school at the University of Puget Sound where she graduated in 1991.  She became a member of the Washington State Bar Association the same year.*  Advocacy fit well with her competitive style, where she achieved partner status in a local personal injury firm.  Eight years later she moved into the legislative arena.  She took on wide ranging policy issues advising Senators from both parties, and later state agency leaders and managers.  When she decided to start her own business, she returned to Fircrest where she can be found today after more than ten years working with highly regulated businesses and professionals from all over the state and country.
*Ms. Mell received a Random Act of Professionalism award from the Washington State Bar Association's Professionalism Committee that honors lawyers who have conducted themselves in a highly professional manner consistent with the spirit of the Creed of Professionalism.